The "Brave Book" That Started it All!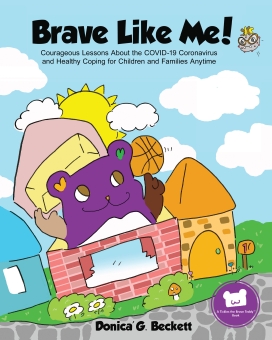 Paperback

Tickles the Brave Teddy™ is a curious, yet restless teddy bear trying to make sense of all the sudden, uncomfortable, and puzzling changes that have come alongside the coronavirus pandemic. Tickles misses time with friends and is looking to play, dream bigger, and gain a greater understanding about why everyone's lives have been disrupted. Tickles soon learns important lessons from an unexpected visitor about the virus, and how children and their families can remain safe and healthy, and have fun while doing so, throughout the pandemic and beyond.

Our Story: Advancing Health Equity Through Health Literacy for Families
Aug 09, 2021
by Donica' Beckett, founder
Imagine, as a child, being the last one picked (if at all) for a playground team. While not a game, the lack of health equity is an unlevel field leaving many families behind.